Innovative Award Designs - Geometrical Shapes
Published by Brianne Savage - August 24, 2017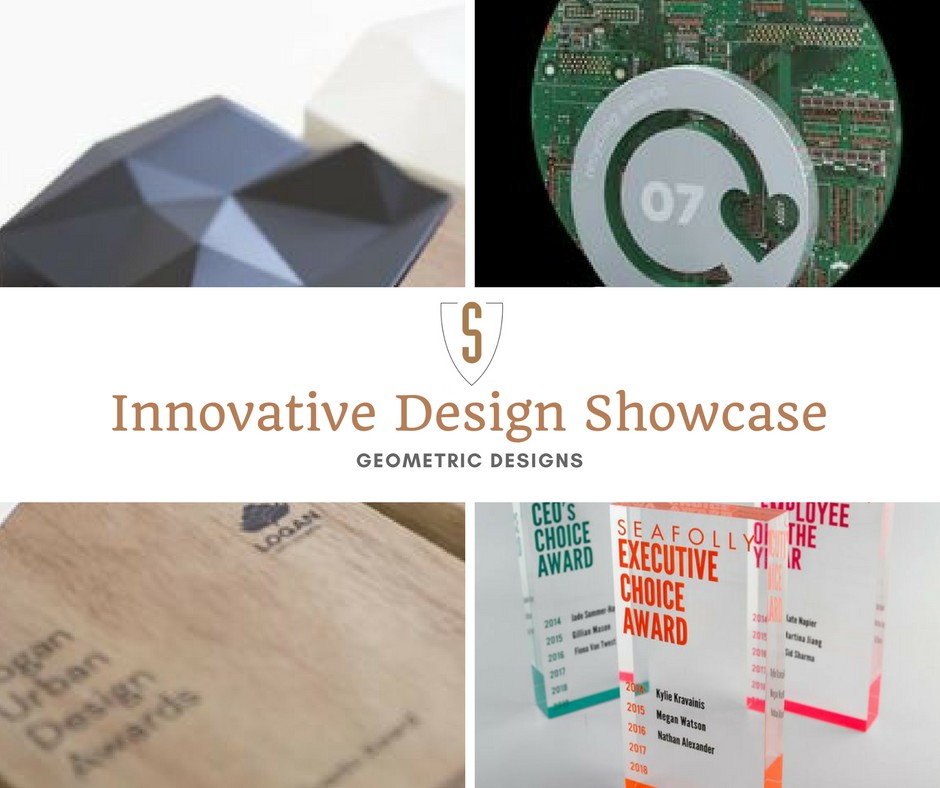 Awards and recognition products are often thought of as being traditional, and one might even say, a bit boring... but just as in every other industry, there are artistic minds out there that can create works of art where most people see a piece of scrap metal or a plain old block of wood.
This article series will showcase the most innovative and inspiring designs in the awards industry today. Because sometimes those who recognize others need to be recognized too!
---
GEOMETRIC AWARD DESIGNS
---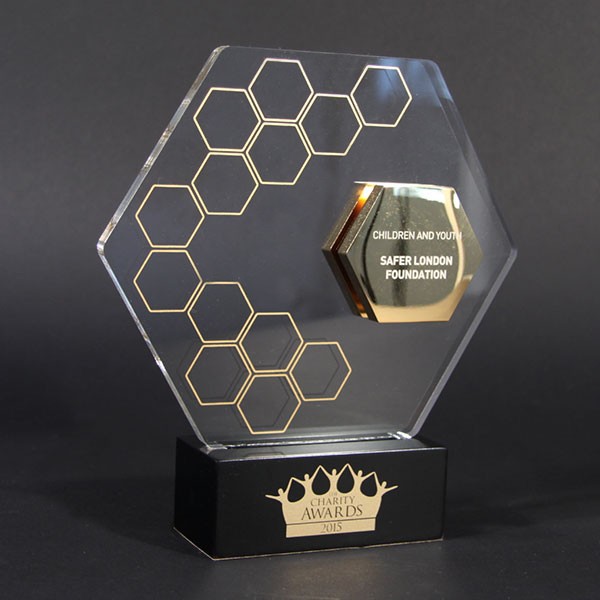 This custom award made by British design and manufacturer EFX is a perfect example of how you can customize a basic acrylic award. The clean geometrical lines of the acrylic are repeated in gold on the face, along with a mounted gold-plated aluminum hexagon.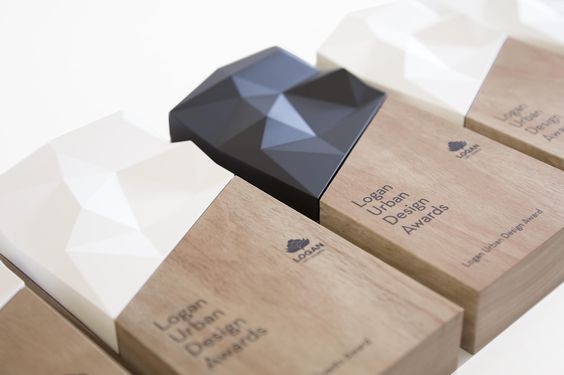 TonyGooley Design
Studio took it to the next level with their commissioned trophy design for the Logan Urban Design Awards. Using shapes derived by the city
'
s boundaries, they used a 3D printer to create this modern mixed-material trophy.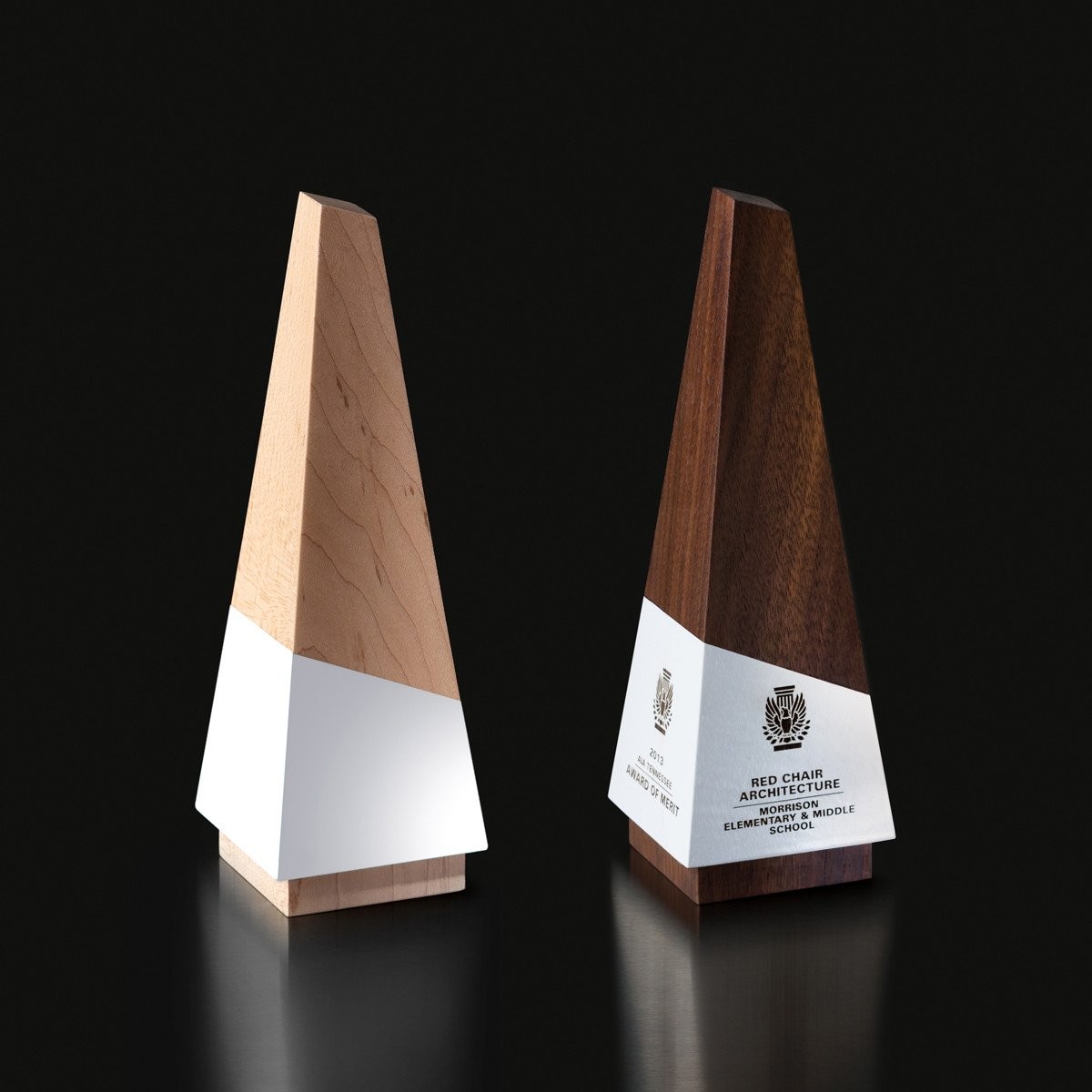 Trophyology
'
s Geometria is another great example of how the simplicity of geometrical shapes can be used to create an award that is both modern and timeless. The collection features painted sections to showcase the award
'
s personalization and each piece has the ability to stand alone or to be combined with others in the collection to represent different levels of recognition.
Blog Search
Newsletter Subscription