Solid Pewter Plumber Sculpture
Published by Brianne Savage - January 30, 2017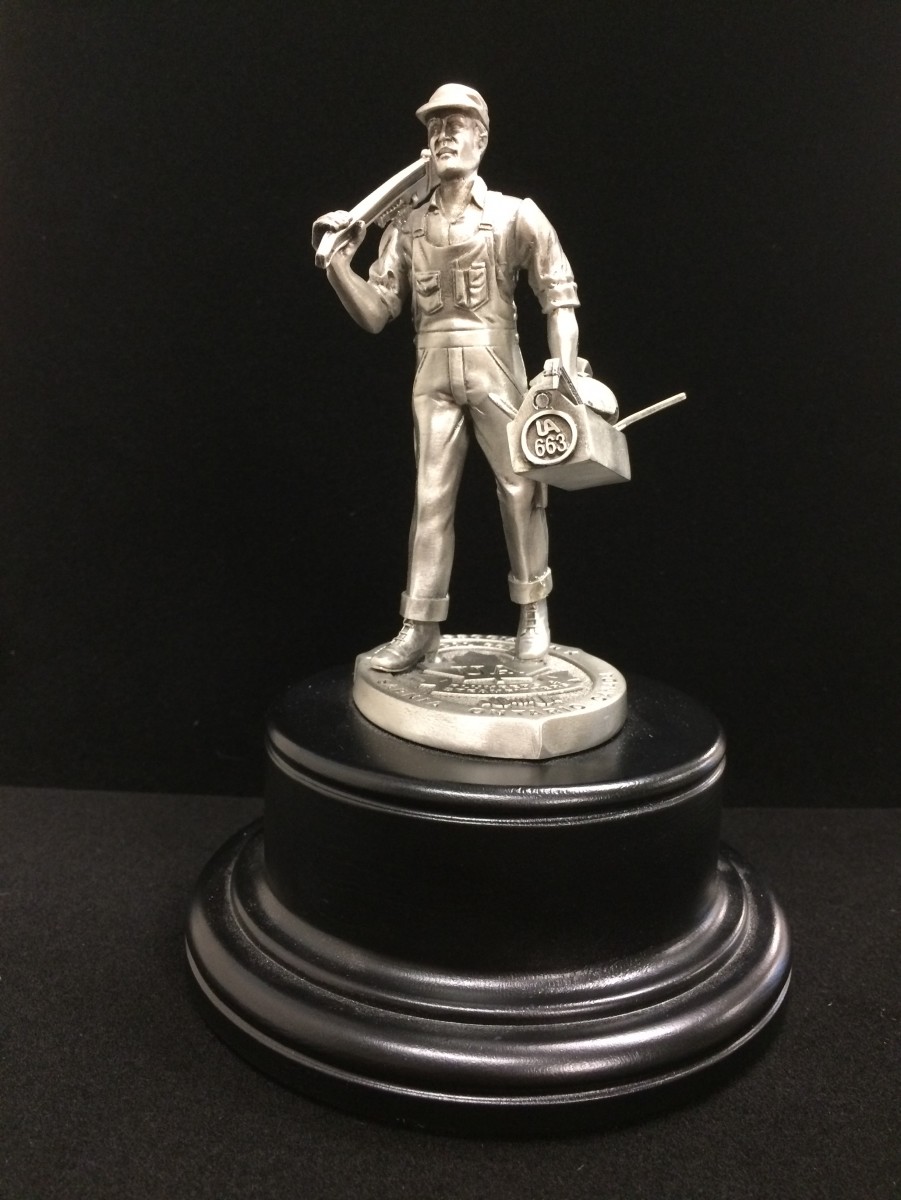 Strath Craft produces solid pewter sculptures for several customers but one item that we're especially proud of is our plumber sculpture that we produce for the United Association of Plumbers and Steam Fitters Local 633.


The prototype for this sculpture was created by Peter Twist of Historical Twist. Peter has also done work for Disney on The Pirates of the Caribbean film series and creates beautiful sculptures and historically accurate period work for the entertainment and museum industries.
This sculpture is cast in pewter and composed of eight different pieces. Each piece is cast separately and then assembled to complete the finished product.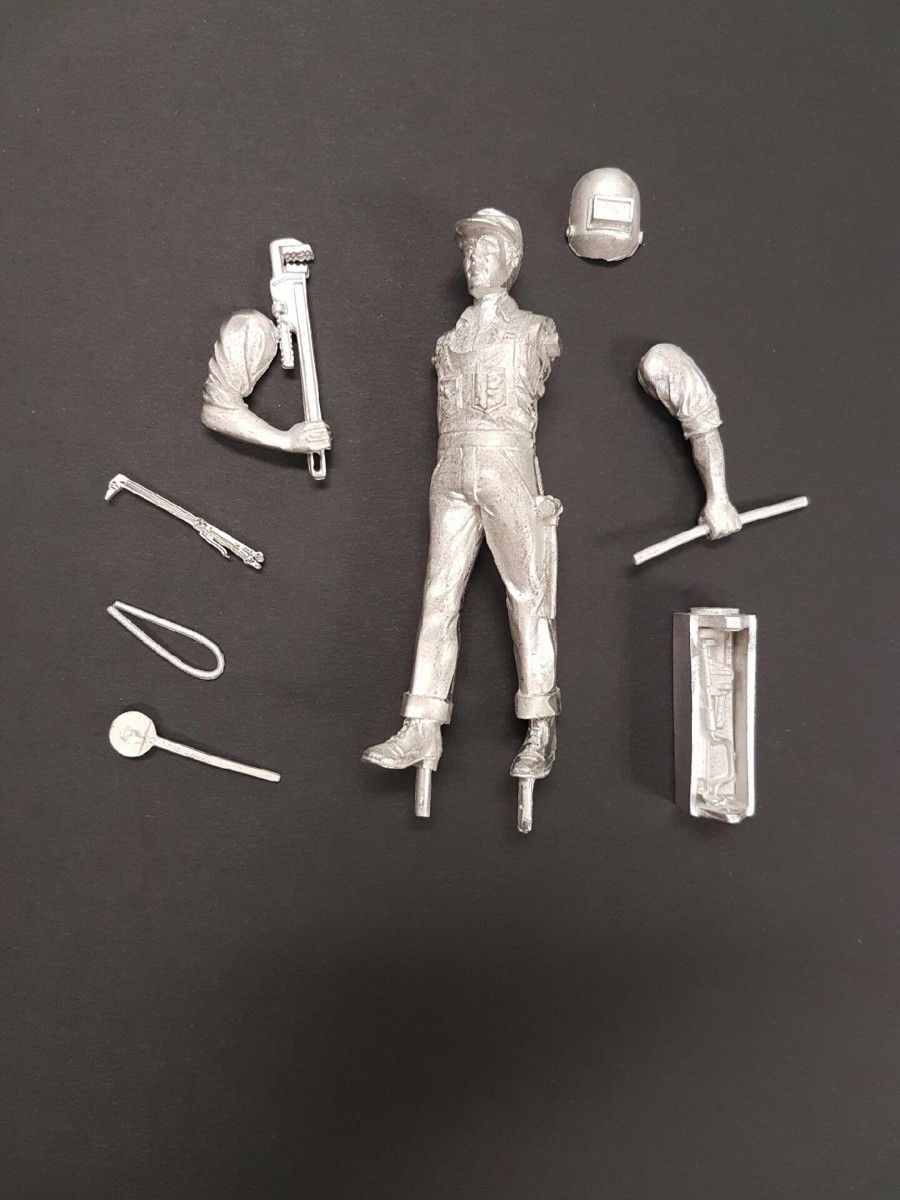 We're so pleased to be able to work with these amazing groups and individuals in the trade and craft community to create beautiful sculptures that are used to mark years of dedicated service to the UA Plumbers and Steam Fitters Local 633.
Blog Search
Newsletter Subscription